The Banks Don't Care About Losses – We're Bailing Them Out!
I can't tell you the number of lenders that refuse to take a good short sale offer. You'd think with the mounting losses, that they'd try to stop the bleeding, but I've seen them refuse a short sale offer of $375,000, just to put it on the market three months down the road at $275,000. I guess it really doesn't matter that much to them . . . we will just keep bailing them out, and they know it.

The International Monetary Fund (IMF), for its part, expects a "mild recession" in the U.S. this year. It put a price tag of $945 billion on losses from the credit crisis yesterday. That would mean — with only $232 billion in write-downs behind us — we're barely a quarter of the way there.
"There has been a collective failure," says the IMF's director of monetary and capital markets, Jaime Caruana, "to appreciate the extent of leverage in the financial system and the associated risks of disorderly unwinding."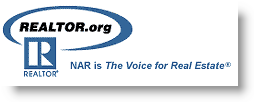 Sales of previously-owned homes fell nearly 2% between January and February, according to the National Association of Realtors. But NAR sees brighter things ahead for the rest of 2008. "The wider access to affordable credit should increase sales activity notably this summer as pent-up demand begins to be met," says NAR chief economist Lawrence Yun.
Hmmm, mortgage rates haven't matched the Fed's cutting spree quite yet. But who knows? There's a lot of conflicting information out there.
My personal feeling? There's still great buying and selling opportunities (especially if you incorporate the owner financing techniques I frequently write about), AND there's still A LOT that's going to shake out from things already in motion. We haven't seen things fully come home to roost.
I see lenders stalling taking property back (sometimes putting off a Trustee Sale for over a year!), overpricing REOs and then pulling them off the market if they don't sell (and probably selling them in bulk at 50 cents on the dollar to an investor that can buy $10,000,000 at a time). This way, they hide the losses they're actually taking from the general public and hold off a "fire sale" mentality.
I also think that they're trying to stagger and stretch out their losses. They don't want to tank too badly in any given quarter.
Whether you're trying to qualify for a new loan, refinance an existing loan, negotiate a short sale or buy an REO at a fair price, working with lenders is tremendously tedious at this point. That's why I love putting together deals where we don't need the institutional lending community at all.
Sellers willing to carry paper can get things done better, easier and faster.