When Real Estate Becomes Real Estagnant – the Sacred Path to Low Ball Offers
Oh I hope, I hope, I hope . . . I really want that $100 gift certificate to Vertical, my favorite upscale wine bar in Old Town Pasadena. (You don't think I talk about wine too much, do you?). Well, even if I don't win Irina's contest, it was fun to think up silly names for stale listings . . . properties that are begging for low ball offers.
One of my fellow bloggers here in Pasadena has put together a very good post about this: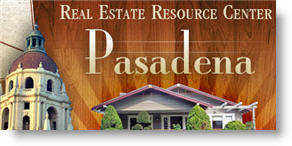 "What is a stale listing? A home listing that has been sitting on the market, in our Pasadena MLS for over 3 months with no takers.

Pasadena home buyers are not interested in these home listings because they're either over priced, not marketed properly by the real estate agent or are just plain overlooked by the Pasadena real estate community for a variety of reasons." — Irina Netchaev (read the rest)
Some real estate friends of mine in Arizona have written a brilliant post about the current market and how sellers can either excel or become extinct, so go read about Seller Survival Tips:
"The days of asking more than the house is worth and getting offers, are over. Some sellers still like to tack 20% on to the list price to "see what happens". I don't know how else to say it, but that strategy is nothing more than a waste of time." — The Huffman Group
OK, so Pasadena isn't Prescott, but the principle applies. I wish all sellers would get this! Don't they love to chase the market down?
I was just talking to a buyer today who is interested in making a low ball offer on a property that has been on the market for 608 days . . . unbelievable. Oh, they've done price reductions, alright . . . yeah, sure . . . they've reduced the price by $10,000 every 3 months or so. Sorry, but that's just not going to cut it. And I'm sure the listing agent has tried to talk some sense into the sellers, but hey, what do we Realtors know?
The only way sellers might be able to minimize the "discount" needed to sell in today's market, is to offer terms. Advertising "Owner Will Carry" can greatly increase the pool of potential buyers for, and interest in, a property. Sellers can leverage price for terms if they're stuck on price.
And sometimes, being willing to carry back a note, precluding the buyer from having to get bank financing, is the only way to close quickly in this market.
Related Reading: