December 3rd, 2014 categories: Seller Financing
I love our Virtual Coffee calls each month… they make me laugh, and I always get something valuable from sharing with people who tune in. One guy admitted to basically being a 'real estate junkie' and was looking to transition into notes. He wants to carry paper on some of his properties instead of managing everything as rentals.
The 12-step program below was inspired by the conversation with him.
Another refreshing chat was with a real estate professional in the Seattle area who completely understands the power of integrating seller financing strategies for the benefit of both her seller and buyer clients. She is now searching to better understand the secondary market for notes, 'the discounted note business', so she can add that perspective into the mix.
12-Step Program for Real Estate Investors:
We admitted we were powerless over tenants and taxing authorities—that our lives had become unmanageable.
Came to believe that paper could restore us to sanity.
Made a decision to turn our will and our lives over to Dodd-Frank, as we understood Him.
Made a searching and fearless moral inventory of our assets.
Admitted to God, to ourselves, and to another human being the fact that we were utterly weary of managing property.
Were entirely ready to have owner financing strategies remove all these defects of character.
Humbly asked a 3rd party note servicing company (and maybe a Mortgage Loan Originator) to help us.
Made a list of all profits and peace of mind we had lost, and became willing to restore it.
Made a decision to provide the privilege of home ownership to the bank-rejected, in a way that would not injure them or others.
Continued to receive hassle-free monthly mortgage payments, and if we didn't, gladly received back our real estate.
Sought through phones and mediation to improve our conscious contact with our Payors, praying for their prompt performance and when necessary, doing a work out.
Having had a spiritual awakening as the result of these steps, we tried to carry this message to other real estate addicts, and to create gratifying private solutions to replace the gaping holes left by Washington and Wall Street.
[Here's an old 12-step program I found from 2009]
Please feel free to tune into future calls, which are usually on the last Saturday of every month. We talk about anything related to owner financing and notes. Upcoming events of all types are listed on our Facebook Events page, and we send out email reminders every month to those who have chosen to opt in and download the "Seller Financing on Steroids" book up above, or sign up for our Property & Paper newsletter.
To be directed to our archived calls, please click the image below: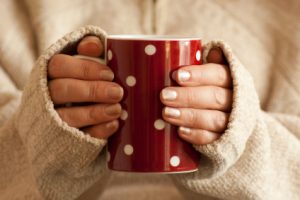 Spoken by Dawn Rickabaugh | Discussion: No Comments »
August 31st, 2013 categories: Seller Financing
This is exactly the kind of thing I hate to see… someone preying on older people who have a lot of equity, and not a lot of sophistication. In Virtual Coffee Q&A this month, I talk about a recent consulting client (an elderly lady with a husband with Alzheimer's) who contacted me just hours before she was to sign a contract with a buyer.
He was offering her full price just 48 hours after her property hit the MLS, and the 'nice title lady' explained how everything would work, and she felt good about it, but just to make sure, she wanted to talk to me. After she did, she canceled the deal.
He was offering her full price, $820,000, but he would be making NO down payment. He would be putting a $420,000 first HML (hard money loan) on the property, and asked her to carry the remainder of her equity in a 2nd for $400,000. He said he would pay it off within 120 days.
All of the risk was on my client, the seller.
If he was so inclined, he could collect vacation (VRBO) rental dollars for 4 months while stiffing the 1st HML (private lender – who was probably a friend of his), and just before turning over the pre-signed Deed-in-Lieu, he could strip all of the furniture out of the property. To get possession of the property and keep it, my sellers would have to bring the HML guy current to the tune of $15,000+, re-key the property, and repair any damage.
When we suggested we switch to a lease-option, the guy who was so keen on getting her property suddenly couldn't put it together when he needed to come out of pocket, even with a paltry 5%, to control this $820,000+ asset.
I told her she could proceed with the offer originally submitted if she asked for 3 important modifications to the agreement: 

Ask for additional security. I wanted her 2nd position note secured not only by her own property, but by other property that the buyer owned… property with substantial equity.

I wanted him to sign a personal guaranty for the note that was to be signed by his LLC. It is all too easy to strip an entity of assets. If he defaulted, I wanted it to affect him personally.
Approve the rate and terms of the hard money loan, as she could potentially inherit it. I also suggested that the first loan be pre-paid for 4 months at close of escrow, so that there wouldn't be back interest, late fees and other penalties acruing while she was waiting for the balloon to mature on her second.
I will discuss this in detail in Transaction Review & Calculator Practice on September 3, 2013. Owner financing is a great tool and I believe in it 100%, but there are things you definitely have to watch out for.
October 11, 2013 – email from my client:
Dear Dawn,
We have leased our home with an option to buy to a wonderful family that was dumped by an owner they thought was going to let them buy house and then changed their minds.  No it's not a true lease option because there is no down payment. But I know them well, have gone to church with them for four years and know how they will care for the house. When he finishes growing his business, he will pay full price.
Our other " friend " never did come up with money.  I really believe that he was doing the "money buddy" scheme and when we didn't go for that one (thanks to you and your advice) he wasn't interested.
My husband has been admitted in to ActivCare in Carlsbad and I have an apartment very nearby.  I can do all this without selling house. The lease payment will cover all pertinent obligations. He will cover all maintenance obligations and I can just concentrate on husband.  
Plus down the road I have the house money when I need it more.  I think everyone wins on this one. Thank you for your interest and advice.
Best wishes,
Betty
Spoken by Dawn Rickabaugh | Discussion: No Comments »
July 24th, 2013 categories: Seller Financing, Selling Your Note
I've had a couple of email inquiries about the use of owner financing (with the subsequent sale of the note) for high-end properties, and oddly, I was just interviewed by the Wall Street Journal who was covering the topic, inspired by a $29,000,000 listing where the seller is not only willing to offer terms, but creating a financial incentive if the prospective buyer will allow him to be the bank. More on that below…
Certain questions seem to fill my inbox in small, orchestrated groupings, as if there's something in the air that makes several people have a certain thought or question all at the same time.  Lately, it's been the issue of how reasonable it is to expect that the secondary market for jumbo owner carry back notes provides a meaningful exit strategy for high-end home sellers.
Most of the notes I buy and/or broker are under $100,000, so I had to call around to a couple of larger note buyers to try and get my finger on the pulse of it, and I would greatly appreciate and encourage others to share with me if they've found different answers, or know of someone willing to drop millions at a time for an owner carry note… I can imagine some large hedge fund being able to absorb them, but I don't personally know of any.
From what some of my peers in the industry have shared with me, they'd be willing to drop as much as $1,000,000 on a single note, as long as the underwriting was water tight… solid appraisal, large down payment, sterling credit.
That helps if the home sale is $2mil or less, but a seller of a more expensive home might need to leave quite a bit of equity in the deal until the buyer/borrower is able to refinance, or sells the property.
For some sellers, this is absolutely desirable, like for the guy mentioned in the WSJ article, who was actually willing to reduce the purchase price by $3mil if the buyer would allow him the privilege of being the bank.
Here's what the seller was willing to do:
Purchase Price: $26,000,000
60% Down Payment:  $15,600,000
First Note & Deed of Trust: $10,400,000
Interest Rate: 3.8% (fixed)
Term: 360 (30 years)
Monthly Payment: $48,459.56
Why would he do this?  My guess is he's looking at other investment vehicles and deciding that all things considered, he'd rather have his $10mil secured by a property he knows intimately, rather than be exposed to the risks of mainstream investments one has less control over…. and, I'm supposing there could be a rather relevant capital gains issue there, as well.
I've had two buyer consulting clients recently who were looking to acquire high-end properties with terms offered by the seller, but in these two instances, there has been a rather significant bank loan that needs to be leveraged.  The sellers have had as little as 25% equity (there was a 75% LTV note held by an institution), so we were exploring the various deal structures that would meet the needs of, and best protect, all parties (and the existing financing… which in one case was at 2% fixed after a successful loan modification).
Spoken by Dawn Rickabaugh | Discussion: No Comments »