Temple City Gets a Taste of Beto and His Beautiful Sangria at Beto's Grill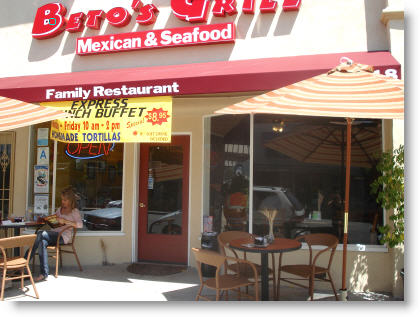 OK, so I am sorry that the last business in this location didn't make it, but I am really happy to have a new Mexican restaurant in town. I first ate at Beto's Grill over in San Gabriel, and now the young, aspiring Alberto Ocana from El Monte has opened his second store here in Temple City (Temple City Blvd just south of Las Tunas).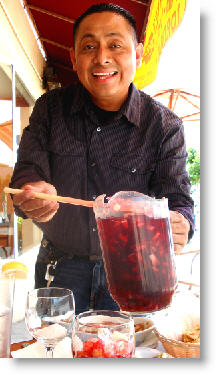 I love sipping on Beto's (short for Alberto) fresh and delicious sangria. Some sort of mix of red wine and watermelon chunks, it's absolutely delightful on a warm afternoon. Just recently they got the license that allows them to serve beer and wine (and apparently, sangria).
Knowing that many people need to eat quickly on their lunch break, he offers a tasty lunch buffet for $8.95. You'll definitely leave happy and full enough to fall asleep at your desk until your afternoon coffee break at 3:00.
And you'll love the service. The ladies that work at Beto's are always so kind and gracious.
Even though he's in his 30's, Alberto has a long 20-year history of working in the restaurant business. Three years ago he opened his first grill in San Gabriel, and before he's through, he will have a total of 8 separate locations.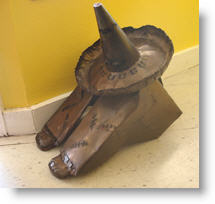 Welcome to town, Beto . . . you've got me hooked on those icy sangrias that will help me through the hot summer days just around the corner.
Just one suggestion . . . you might want to hire a bus boy that doesn't tire so easily.
Like what you've read? Why not sign up to receive future posts by email so you don't miss anything! Feel free to leave a comment or ask a question!
Related Reading: